Are you trying to login to a game or application to Facebook but it always fails and gets the message "Login Disabled. For your account security, logging in to Facebook from an embedded browser is disabled. You may be able to continue by updating the app you're logging in from and trying again"?
Okay, please calm down! Here I will explain why it can happen and a quick solution to overcome it.
For your good, I will first explain what are the good and bad impacts of this new Facebook policy, so that you know the facts behind it.
And also, you can analyze yourself and find the solution even though I haven't revealed it.
Effects Of The Disabled Facebook Login Policy
The emergence of this new rule by Facebook of course has a good and bad impact on users. Here are the good effects of disabling the login page by Facebook:
1. Easier To Recognize Fake Login Pages
All the login pop-ups from the browser (other than on the Facebook web and the Facebook app directly) that you will find later will not work.
If you still find the Facebook login form other than the 2 portals (from the web and application), then you can be sure that the login page is fake and is being used for phishing.
So now you know how to recognize a form of phishing made similar to a Facebook login page.
2. MOD Apps And Games Can't Save Data On Facebook
Wait, why is this point in the good news?
Yes, you did not misread, and I did not write wrong. 😄
This is good news, and very good for game or application makers and developers, because people will find it difficult to use the MOD application.
For information, almost all applications and games that have been modified will not be able to enter through the Facebook application.
But before this rule, we can still outsmart it to still be able to log in and save data on Facebook, even though we use the MOD app.
That is by deleting the Facebook application. So the place to login is from the pop-up that comes from the game/application directly.
But Facebook is trying to understand this and close the security gap. So that when we log in to a modified game or application, it will always fail and get a disabled login warning:
"For your account security, logging in to Facebook from an embedded browser is disabled. You may be able to continue by updating the app you're logging in from and trying again".
Well besides the good news, of course, there are a series of problems that arise due to the new Facebook rules, especially for us as users.
1. MOD Apps & Games Can't Login To Facebook
This point was mentioned above. But this time it's bad news for game lovers and MOD applications because they can no longer link to a Facebook account and will definitely be rejected.
2. Not All Games/Apps Get Permission
When Facebook implements this policy, of course, they will not select one application by one from the millions of them in the Playstore.
Only certain applications that are already popular and gain trust are directly included in the Facebook whitelist
Meanwhile, many applications are also safe but do not get support. Well, this is the problem.
But we can still report this issue error to Facebook. Maybe I will discuss this in another article.
3. There Are Still A Series Of Other Problems
Unfortunately, there is still a gap between the benefits and the disadvantages. Even if we use the original application from Playstore.
How to Solve Facebook Login Disabled
Of course, I'm not just discussing the problem. Problems are discussed to get a solution, and here are some solutions that you can do:
1. Install & Update Facebook Application To Latest Version
Now, like it or not, we have to install the Facebook application on our smartphones so we can log in, link an account or save progress to Facebook.
Make sure that the version of the Facebook application and also the application/game that you want to link is up-to-date, you can update each on the Playstore.
If so, open the Facebook application and log into your account first by entering your email and password.
Finally, turn off and turn on (restart) your smartphone and try logging in again to the application/game you need.
2. Grant App Permission
We can update and give permissions for apps or games on Facebook, so we can link data there.
Here are the steps:
Open the Facebook app
Click the menu in the upper right corner of the application
Scroll down and select Settings & Privacy ⇒ then click Settings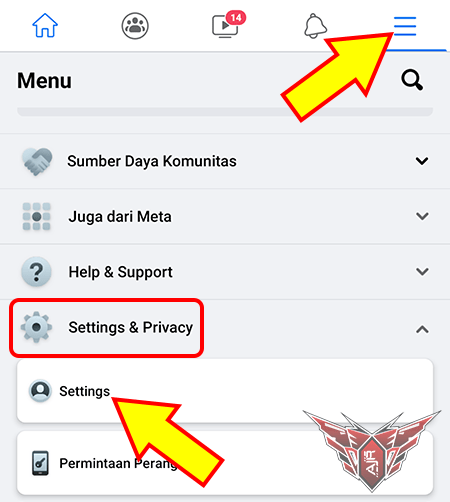 In the Permissions section, select Apps And Websites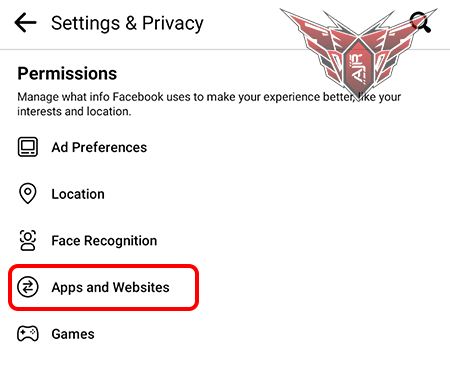 Make sure preferences are active, if not please click Activate (but if it's active, leave it alone)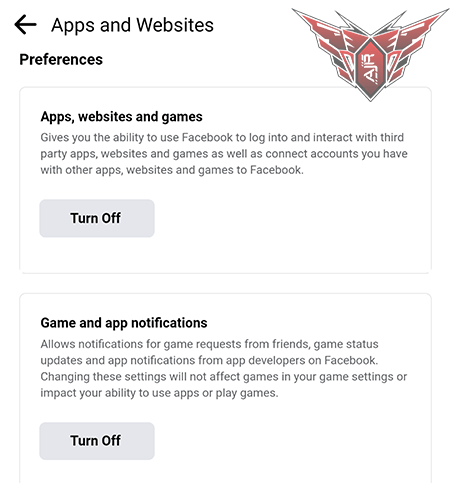 Now take a look at the list of apps or games that have been linked before. If the status is Expired, please click on the application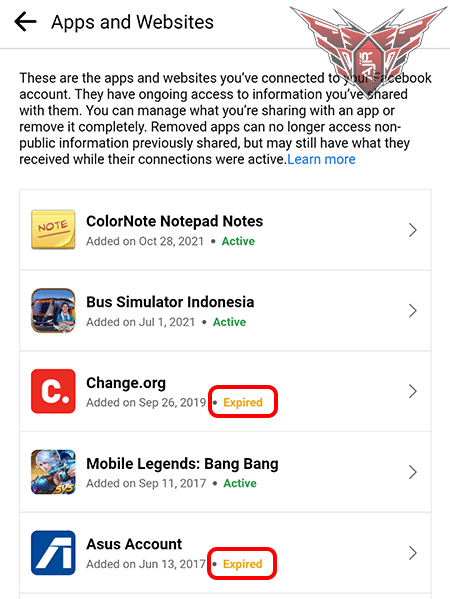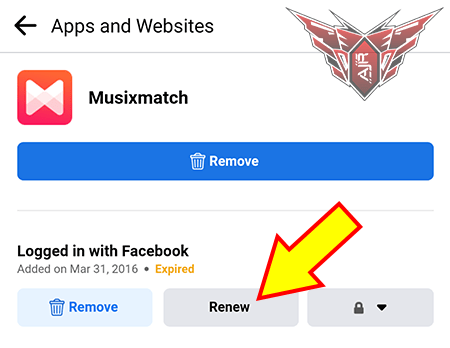 If you have, please try logging in again through the game or application you need
3. Don't Use Facebook Lite App
For some people, Facebook Lite may be very helpful.
But for this purpose, we cannot use Facebook Lite to be able to link game or application data to Facebook.
The reason is that currently, Facebook Lite does not support the same login system as the main Facebook application.
So, if you want to log in and associate certain game or application data to Facebook, please use the usual Facebook application.
4. Don't Use MOD Apps & Games
What else can we do?
One of the purposes of this rule is to prevent the widespread use of MOD applications and games.
Facebook itself can detect illegal applications/games that have been modified for which entry permissions will be denied.
Not all of them, but most of them are.
So back to you guys, do you still want to use the MOD application/game and can't save progress to Facebook, or switch to the official application?
We must also be aware that the application owner may not be willing to have his work hijacked because it is detrimental to them.
Because the easiest way to know if it's right or wrong is to position yourself as a target. What if it was your masterpiece that was hijacked?
What if you've spent a lot of time developing it, while someone else is breaking it without your permission?
Well, this is a moral message. Accepted or not is your choice. 😊
5. Special Rules For Apps / Games Installed In Cloning Applications
If you're using a cloned app like Parallel Space, Super Clone, or something like that, don't forget to add a Facebook app to clone as well.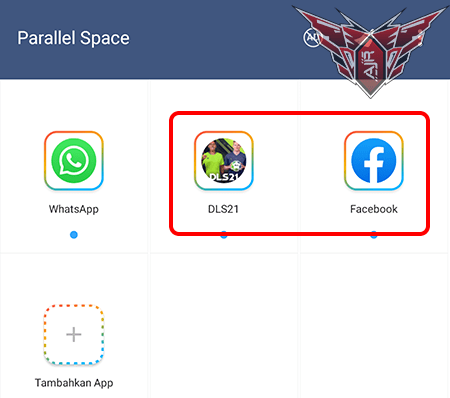 This is because the cloning application is considered a smartphone, so if no Facebook application is detected, the login page will error.
Please note: Because the resource of the app to be cloned comes from the main smartphone, so the Facebook application on the main smartphone must be the latest version.
6. Use Web Version (If Available)
There are some applications that can still be used normally on the Web version. For example: Paypal, Pinterest, Mediafire, Instagram and so on.
Such an application will have minimal errors when used on the web version, and you can login and save data to Facebook.
This is only temporary, you can switch to the app version once the problem is fixed.
7. Report To Developer
This is the last solution if all the ways have been done but it doesn't work.
However, the effects of changing the rules will cause a lot of problems. And it takes time to sort that out.
For this reason, you can help report application/game bugs to developers to fix them.
You can find the email contact on the Playstore where you downloaded the application/game.
Tell him that his application needs improvements to the Facebook login system.
If necessary, invite other people in groups to report it. That way, it's highly likely that the problem will be responded to.
Conclusion If Facebook Login Is Disabled
So we can conclude that if you want to still be able to log in to your application/game to Facebook to link data, you must:
There must be a Facebook application on the smartphone
Via the Facebook application directly
Using the latest version of Facebook
Can't use MOD apps or games
Granting/renewing app permissions via settings
Use the web version of the service (if available)
Report problems to the app developer, if necessary tell someone else too
So that's the various ways to overcome the game/application login to Facebook that is disabled.
I'm sure all the ways I wrote above are not 100% able to solve this problem. There are still many questions and I'm also looking for other solutions.
But in the meantime do what is available first, I hope it works.
Thank you for coming in on the Anton JR website and see you again in the next article.