Michael Jackson's Death has always been a hot topic that keeps people from all over the world curious. Many have asked when Michael Jackson died and how he died.
This question often arises because Michael Jackson is a legendary figure who has a distinctive character and has had a major influence on the world of music in the last century.
With Michael Jackson's popularity, he is still remembered and makes people curious about his life story.
Why Was Michael Jackson So Famous? Here Are 12 Reasons
Now, we're going to take a deeper dive into Michael Jackson's death starting from when he died, how, and interesting facts that you might not know.
Let's get started.
When Did Michael Jackson Die?
Michael Jackson was an American pop singer, songwriter, and dancer known as the "King of Pop". He died on 25 June 2009, at the age of 50 in Los Angeles, California.
The cause of death was acute propofol and benzodiazepine intoxication after suffering a cardiac arrest.
His death was met with widespread mourning and tributes from fans and fellow musicians around the world.
How Did Michael Jackson Die?
His death was ruled a homicide, caused by acute propofol anesthetic poisoning, administered by his personal physician, Dr. Conrad Murray.
The doctor said that he found Jackson in the bedroom of his North Carolwood Drive home in the Holmby Hills area of the city, not breathing and with a weak pulse. He administered cardiopulmonary resuscitation (CPR) but was unsuccessful.
The security guard then called 9-1-1 at 12:21 p.m. Pacific Daylight Time (UTC-7). Paramedics treated Jackson at the scene, but he was pronounced dead at the Ronald Reagan UCLA Medical Center in Westwood at 2:26 pm.
On 28 August 2009, the Los Angeles County Department of Medical Examiner-Coroner concluded that Jackson's death was a homicide.
Jackson had been administered propofol and the anti-anxiety benzodiazepines lorazepam and midazolam by his doctor.
In November 2011, Murray was charged with involuntary manslaughter and was released in 2013 after serving 2 years of his 4-year sentence with time off for good behavior.
But the origin of the Jackson death story was due to his health problems over the past 20 years.
It is alleged that he suffered from eating disorders, insomnia, and stress and which made him heavily dependent on prescription drugs.
Michael Jackson's death was widely reported and led to an outpouring of grief from fans around the world.
He was known as the "King of Pop" and is widely regarded as one of the greatest entertainers of all time.
How Did Michael Jackson Exactly Die?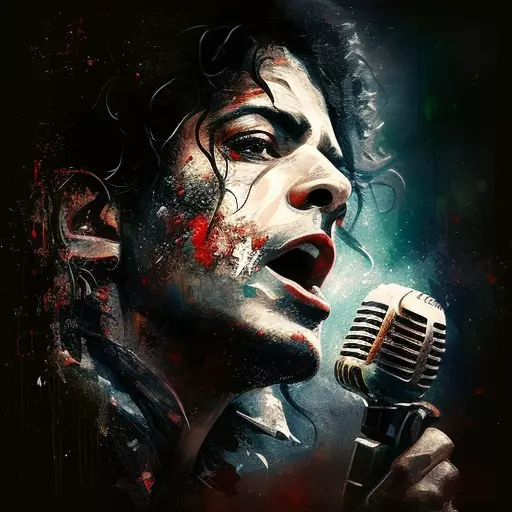 Just before his death, on 24 June, Jackson was rehearsing for his final comeback tour at the Staples Center in downtown Los Angeles.
There didn't seem to be anything suspicious that day, even other artists mentioned that he was in top form.
Rehearsals lasted until after midnight and beyond. Even after that Jackson still took the time to greet the fans gathered outside the gates of his residence on North Carolwood Drive in the Holmby Hills.
The problem started when Jackson had just arrived home, complaining of fatigue and insomnia.
Michael Jackson's doctor Conrad Murray administered a series of drugs to him in the early hours of the morning to help him sleep.
Concerns arose later when Michael failed to leave his room.
Murray found Jackson unresponsive and no longer breathing, although he claimed to still have a weak pulse.
Murray attempted to revive Jackson, although some questioned his CPR technique and the fact that he chose to do it on a soft bed rather than a hard surface.
Questions have also been raised regarding the time it took Murray to call for help. Notably, there was no landline at the residence and Murray stated he did not know the address well enough to call paramedics on a mobile phone.
As a result, 30 minutes passed in vain before security at the North Carolwood Drive property finally called the paramedics.
Emergency services performed CPR there for 42 minutes before taking Jackson to the hospital.
Here, emergency services attempted to resuscitate Jackson. After more than an hour, the star was pronounced dead.
Michael Jackson died on 25 June 2009 at 2:26 pm in the afternoon at the Ronald Reagan UCLA Medical Centre.
When Did Michael Jackson Go Solo? This Is The Timeline
What Is Propofol?
Propofol is commonly used for induction of anesthesia before surgical procedures and also for sedation in mechanically ventilated patients in intensive care units.
This drug will cause unconsciousness as it works by depressing the central nervous system.
Propofol is administered intravenously and its effects usually wear off within a few minutes after the infusion is stopped.
Propofol is becoming the most popular choice for anesthesia in various types of surgeries and procedures due to its rapid onset and offset of action.
But again, this drug should only be administered by trained medical professionals, as improper use can result in serious side effects or adverse reactions.
As experienced by Michael Jackson, overuse and unresponsive treatment can result in death.
What Does Acute Propofol Mean?
Acute propofol is the sudden or short-term administration of propofol.
As explained earlier, acute doses of propofol produce a rapid onset of action and short duration of effect, making it useful for procedures that require rapid induction and recovery.
How Long Has Michael Jackson Been Dead?
Michael Jackson died on June 25, 2009.
So, if it's early 2023 then it's been 13 years since Michael Jackson passed away.
If now is the end of 2023, then 14 years have passed.
If it's the end of 2024, that's 15 years later.
If the end of 2025, then 16 years.
And so on.
All 371 Michael Jackson Songs, Including Unreleashed Records
End Of The Words
Michael Jackson is a legendary figure who is loved by many people around the world. So many of his works managed to amaze people and on the other side, he also had a positive impact on society such as building a foundation for underprivileged children.
But behind all his accomplishments and contributions, there were various problems and ordeals that he had to face during his life.
He had various complaints of illness and even suffered from a disease that made him have to change his skin color.
That's all the answer about when did Michael Jackson die and how did he die.
Many things can be learned from this "King of Pop" figure, hopefully, we can emulate the good things from him.
Don't forget to dream and realize that dream in your life. Have a great day!